[ad_1]

I originally published this article on Medium on July 4, 2022. However, I am no longer on that platform, and I am transferring those stories to TCD.
OKLAHOMA CITY, Okla. — Shane Alan Coffman would never attend third grade, get his driver's license, or graduate high school. He would never feel a mother's loving embrace. The only thing he ever knew was horrific abuse and neglect.
His former Little Axe Elementary School teachers in Norman, Oklahoma, described Shane as intelligent. Shane attended the 1994–1995 school year. However, the school received a letter from his mother stating she would homeschool her children the upcoming school year.
Bertha Jean Coffman was born in 1956 to Edna Pauline Sperry. Sperry's husband was involved in a car crash in 1959 in Missouri that killed one of their children and injured another. Sperry later said that family life was never the same after the collision.
In 1961, the state removed Coffman and three siblings from Sperry's home due to neglect. Coffman lived in several foster homes, where a foster brother and foster father molested her separately. She left home at 18 and became involved with several men.
Coffman subsequently married three times. The first two marriages ended in divorce. Her third husband, Danny Coffman, was shot and killed on Dec. 23, 1985, at age 35, by his brother, Dearl Coffman, who later pleaded guilty to the shooting. He served a five-year suspended sentence on a reduced charge of assault and battery with a deadly weapon.
Danny Coffman was the father to Coffman's first four children — Jeremy, Isaac, Tranny, and Tia. In June 1985, he filed for divorce after Coffman allegedly left him and ran off with two of their children two weeks earlier.
Danny Coffman "accused his wife of adultery and presently living in incest with her brother," The Daily Oklahoman reported in a Feb. 18, 1996 story. Coffman was pregnant with Tia when her husband died and gave birth ten days later. After his death, Coffman never married again.
Coffman then had a relationship with Alan Thomas. The couple had two children together — Shane in 1987 and Crystal in 1989. Coffman and Thomas split when Thomas began staying out all night and using drugs.
Coffman wasted no time before moving in with Russell Whitley, who took care of the home but locked the kids in their rooms. According to The Daily Oklahoman, he also sexually molested Tia in 1994.
Coffman kicked the man out of her home and started dating Donald Lee Gilson, a part-time janitor at Little Axe Community Center.
Gilson's mother, Lorna Wilson, later said that her son was a "caring and tender-hearted boy" most of his life. But significant head injuries in a car accident in 1993 changed his character.
Coffman claimed she had difficulty punishing her children, so Gilson offered to discipline them. Gilson's severe punishment led Jeremy Coffman to flee the home and move in with his maternal grandmother.
The Coffman children attended First Baptist Church of Little Axe for four years. Every Sunday morning, the church van arrived at their mobile home between Little Axe and Newalla to pick up the kids.
Rev. Sunny Stuart spoke with The Daily Oklahoman in February 1996 and said the children loved attending church. But he noticed they were always hungry and had frequent bruises on their arms and legs. Stuart said the children often smelled of urine and ate as much food as possible.
But the Coffman children always behaved at church and displayed good manners. Sometimes they would be clean; other times, they would be dirty. The church did its best to help the children.
During the four years the children attended church, Stuart contacted the Oklahoma Department of Human Services (DHS) four times to report child abuse. Only one time did authorities remove the children from their mother's care. A month later, agency officials requested that Stuart drive to the foster families to pick up the Coffman children and return them to their mother.
Around 5 p.m. on Feb. 9, 1996, Cleveland County Sheriff's Office investigator Cliff Winkler responded to a call at a mobile home at 114 Midnight Drive, Newalla, in a rural part of the county. Coffman and the children had resided there before moving in with Gilson in his one-bedroom trailer at 192nd and Franklin Road.
Tim Goff was cleaning up his property when he noticed a large, locked, deep freezer in the yard. He broke it open and found the inside full of dirt.
He began cleaning out the freezer so he could move it. As he did, Goff "uncovered bones and a partially decomposed body," said then-Cleveland County Assistant District Attorney Rick Sitzman.
When Winkler arrived and looked into the unplugged freezer, he saw the small finger bones of a child sticking out from the dirt, an image that would stay with Winkler for many years to come.
The body in the freezer was seven-year-old Shane Alan Coffman.
Winkler also found a pair of jeans and a shirt inside the freezer. However, he later said that it was difficult to determine whether Shane was clothed at his death.
Winkler immediately cordoned off the area, called for assistance, and notified the state medical examiner's office.
When Winkler and his team searched the mobile home, Winkler found Shane's journal, in which the little boy mentioned the best day of his life.
"He had broken either his arm or leg, he went to the hospital and got ice cream," Winkler said in 2009.
Heartbroken by the entry, Winkler was determined to discover what had happened to the child.
His team sprayed Luminol around the trailer, indicating blood spatters on the walls. Winkler described the pattern as resembling the Milky Way.
A medical examiner determined Shane had been dead for about six months. The autopsy revealed the true horror of what Shane endured before death. There were two fractures to the boy's skull and one to his left jaw and right cheek, fractures of his left collarbone, shoulder blades, several ribs, a leg and ankle, and spine. He was also missing a tooth from his right jaw.
Most of the injuries occurred shortly before death; only one broken rib showed signs of healing. Evidence of hemorrhaging was found near the collarbone, indicating Shane did not die immediately.
Police believed the boy was killed on or around Aug. 17, 1995. He was not alive when placed in the freezer.
Detectives soon arrested Coffman, 39, and Gilson, 35. They charged them with first-degree murder and concealing a death, conspiracy to remove a dead body unlawfully, and unlawful removal of a dead body.
Both had changed their stories at least three times. They admitted to hiding Shane's body but never confessed to killing him. Gilson ultimately told Winkler that Shane's death was an accident, but Shane's injuries proved otherwise.
When authorities rescued the Coffman children after discovering Shane's body, they were horrified at what they found — four of Shane's siblings were living caged inside Gilson's trailer. Isaac and Tia were severely malnourished with open sores, requiring hospitalization.
The kids told police they went days without food as punishment, often stealing dog food and hiding it in their pockets so they had something to eat.
When the children learned Shane was dead, they wept because they did not know their brother had died; Coffman and Gilson likely told them a lie to explain his absence. The four siblings were placed under the care of DHS while Jeremy temporarily remained with his grandmother.
At a preliminary hearing held in June 1996, all of Shane's siblings testified, but the testimony of Tranny Coffman, then 11, revealed Shane's last moments alive.
Tranny told the court that on the last night he saw Shane alive, their mother had forced Shane to sit in a bathtub half-filled with water for an extended period. He said he remembered sleeping off and on and waking up to Shane's screams. When Tranny visited Shane in the bathroom, Shane's forehead felt soft, and his hands were blue and swollen. Showing signs of delirium, Shane had called him by the names of Gilson's dogs.
Coffman told authorities she had forced Shane to sit in the tub as punishment for misbehaving and urinating on the floor.
Tia Coffman, 10, told about Gilson hitting her foot with a board and then stomping on it "on purpose" in combat boots without seeking medical assistance. After her rescue, Tia's foot developed gangrene, and she was treated at the hospital for it.
Isaac Coffman testified that his mother and Gilson had confined him to the bathroom as punishment and made him eat peanut butter and jelly sandwiches for several months.
Alvin Estes, then 35, lived on Midnight Drive across from Coffman and Gilson. On Aug. 17, 1995, he saw a pickup truck with headlights turned off on the trailer property at about 3:30 a.m. Estes could not tell who the people were, only that it was a man and a woman. He said a large barrel stood in the bed of the pickup.
Estes called the sheriff's office because he thought the couple might be thieves, but the pair left before deputies arrived.
In August 1997, Coffman, 41, entered an Alford plea in Cleveland County District Court to avoid a jury. She claimed she did not inflict the horrific injuries that killed her son but acknowledged that she did nothing to prevent Gilson from fatally beating Shane.
Coffman said she found Shane lifeless in the bathtub and attempted CPR, but it was too late. Gilson threatened to shoot himself if she reported the death to the police. So, Coffman kept quiet. Later that night, the couple loaded Shane's body into the pickup truck and placed it in the freezer, covering his little body with dirt.
"Shane would get into trouble two or three times a day, sometimes more. He (Gilson) would shove him, kick him, throw him — just whatever he felt like doing. He would hit him wherever he felt like hitting him," Coffman said.
Coffman stated that Gilson stomped on the boy, struck him with a board, and held him underwater.
In 1998, both were found guilty of Shane's murder. Coffman was sentenced to life in prison without parole. Gilson had a jury trial, and the jury recommended the death penalty; District Judge William Hetherington affirmed it.
On May 14, 2009, with Shane's siblings present, Gilson was executed by lethal injection.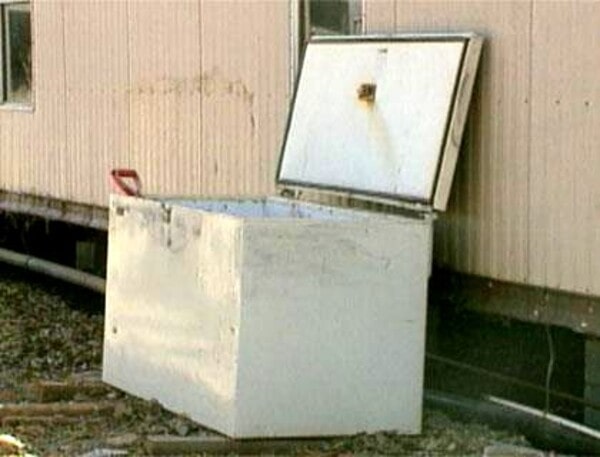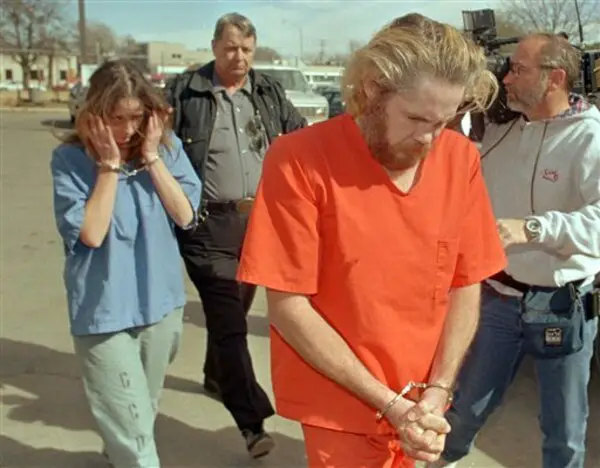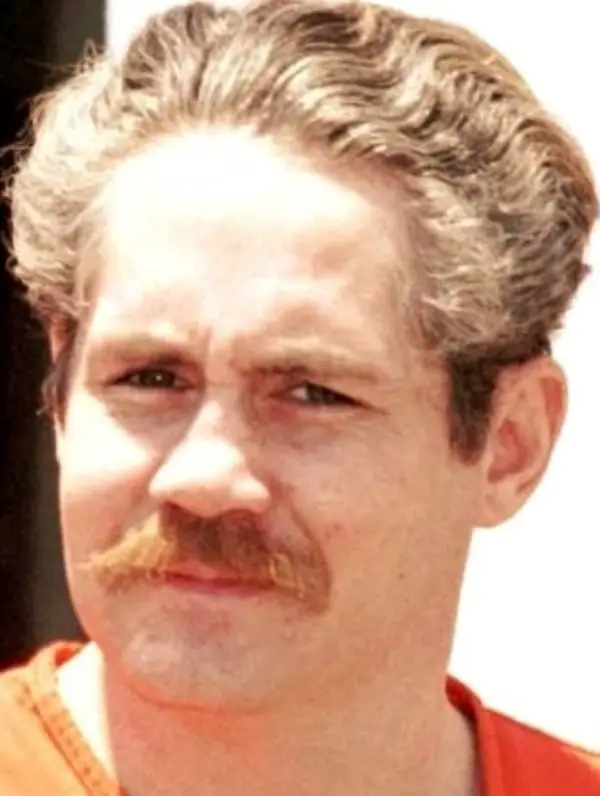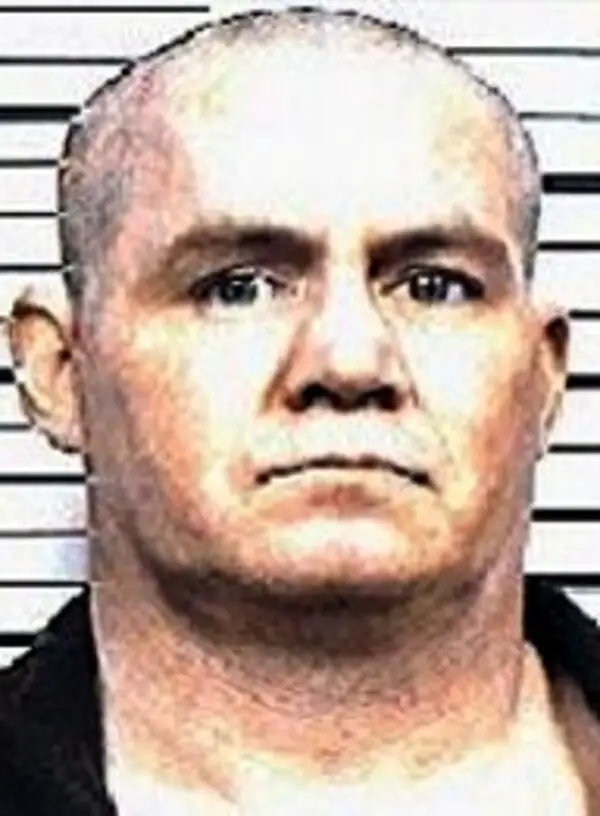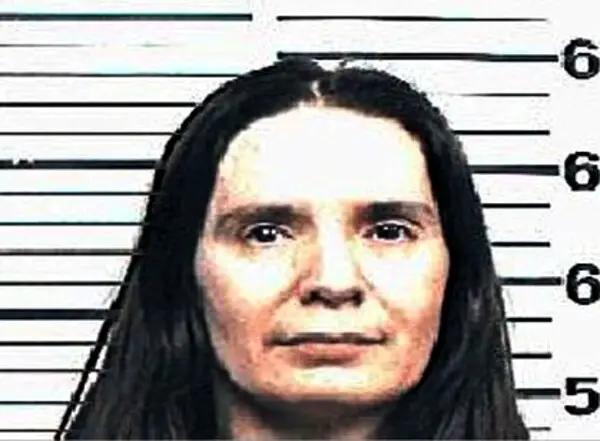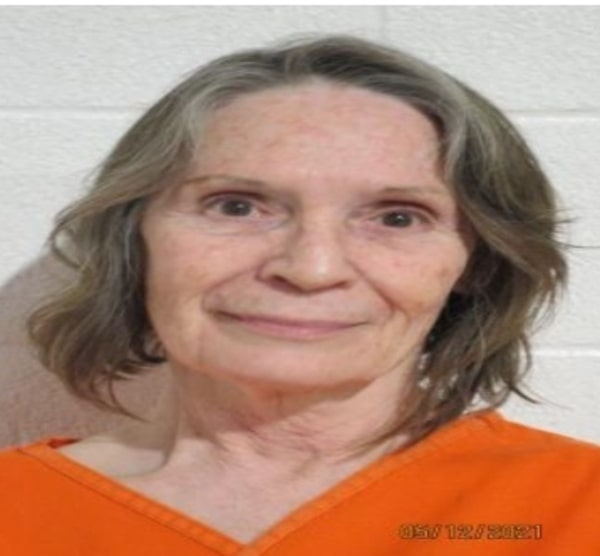 The missed opportunities to help the Coffman children angered then-Gov. Frank Keating. He demanded answers from the agency after the media reported that DHS had received "multiple reports of gross abuse and neglect involving this child and his siblings and that DHS had previously intervened in this case," Keating wrote.
The day after Keating's call, the head of DHS defended the agency and denied any fault on the agency's part in failing to protect the children.
After police arrested Coffman and Gilson for Shane's death, the state put the remaining Coffman children back in foster care, specifically with Edward and Carole Vezey, who ran an elderly care service from home.
The family was featured in a May 3, 1998, story in Tusla World, discussing their home business and the Coffman children. Carole Vezey spoke of how hard it was to care for these severely abused and neglected children.
They had to learn to brush their teeth and had never slept in bed. Sometimes Vezey would find them sleeping on the floor. The children would hoard food, so the Vezeys gave each of them a food basket, and they could eat whatever food was in theirs.
The Vezeys grew to love the Coffman children, and the children loved them. The kids finally felt safe, and for the first time, they knew what it was like to have a good home and a loving family.
However, a week after the article came out, the state removed the children from the Vezey home.
The Vezeys had violated state laws regarding an in-home elderly care residence and were not licensed at that particular moment. On top of that, their neighbors and the homeowner's association filed a lawsuit against them over zoning laws.
The 12 older adults living with the Vezeys while the Coffman children were there were removed but returned shortly after. However, in June 1998, a judge ordered the couple to send the residents elsewhere after finding they were running a "nursing home without a license."
It is unclear what happened to the Coffman children after they were forced to leave the Vezey home. Today, four still live in Oklahoma, and one is in Texas. Some now have children of their own.


[ad_2]

Source link